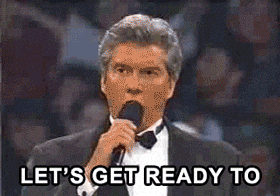 Our anniversary celebration with Cochrane Crowd is well under way. #MedLitBlitz started with a webinar on Monday, and was followed by the Cochrane screening challenge from Tuesday to Wednesday. During that challenge, over 100 MedLit Blitzers screened 29,494 citations–over nine THOUSAND more than the initial goal of 20,000!
But the celebrations aren't over yet. It's now time for the Mark2Curathon portion of #MedLitBlitz!
For this part, we've launched 3 new missions in the Entity Recognition module. To be clear, all annotations (regardless of whether they were submitted via the Entity Recognition or Relationship Extraction module) will count towards #MedLitBlitz as long as they fall within the time frame of the event. If you don't see the new ER missions, log out, clear your cache and log back in.
As with Cochrane Crowd, we will be active on twitter; however, we know that many of our most ardent Mark2Curators do not use twitter. For this reason, we will also be sharing updates via our chat channel. As with our previous Mark2Curathons, no sign up is required to chat on this channel, and we encourage you to join us there.
For ease of tracking, here's the countdown till the end of the event:
If you participated in the Cochrane screening challenge as part of #MedLitBlitz we'd love to hear about it! It's been really fun working with Anna and Emily over at Cochrane Crowd, we'll definitely look forward to working with them in the future. If you've enjoyed our collaborative effort, feel free to ping some praise to @AnnaNoelStorr and @cochrane_crowd.