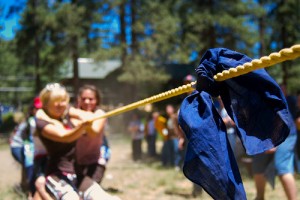 It's been about two months since we hit the ground here at Scripps. Overall, things have been great. Our new lab (office) space is newly renovated, our servers are up and running, and we're back to doing science.
It's time to expand the team.
We are actively soliciting applications from postdoc candidates. What kind of background are we looking for? Well, generally speaking you will have done your Ph.D. in bioinformatics or biology. You'll also have a pretty good foundation in some form of computer programming and statistics. And you'll have some experience dealing with modern genomics data (next gen sequencing, microarrays, proteomics, etc.).
But truth be told, all of that is negotiable. We're most interested in recruiting smart and productive people. The best ways to convince me that you're smart and productive are 1) to show me evidence through your past work (publications and/or software), and 2) to get people who know your work well to vouch for you.
Why would you want to work in our group? Because we do cool science, and we have fun while doing it. We have a pretty detailed write up of our BioGPS and Gene Wiki projects here. In addition, you can check out our past work on mouse genetics and eQTLs.
Since we've moved to Scripps, we're also ramping up several new initiatives looking at novel genomics data sets, mining human genetics data, and building new and novel bioinformatics tools. We're starting several of these projects from the ground up, so we need people who will take initiative, think creatively, and make an impact.
If you think you might fit the bill, send me your CV and let's start a conversation.