CBGB & OMFUG opened in 1973 as a venue for "Country, Bluegrass, and Blues & Other Music for Uplifting Gormandizers."  Despite its namesake aspirations, CBGB quickly became important for the creation, cultivation, and release of punk rock artists, like Patti Smith, the Ramones, and Talking Heads.
In a way, one could compare CBGB to a large hardcore dense-core vesicle (LDCV), holding and releasing some really punk-rock peptides and catecholemines in the neuroendocrine system…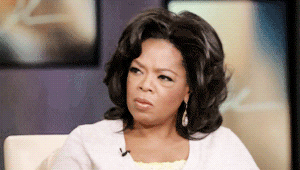 No?… well, I tried to make that one work.
Anyway, granins are acidic, water-soluble peptides found abundantly in the matrices of LDCVs, which store the catecholamines epinephrine and norepinephrine.  Our gene-of-the-week, chromogranin B (CHGB), is the most abundant LDCV matrix granin, and LDCVs are found in the (~15) thousands in chromaffin cells in the adrenal medulla.1  Therefore, CHGB is probably pretty important in adrenal function.
CHGB and Chromogranin A (CHGA) have been implicated in LDCV biogenesis and the sorting of peptides into such vesicles.  Importantly, they also bind solutes that enter the vesicles, enabling the accumulation of catecholamines without causing osmotic instability.  This year, Zhang et al. reported that decreasing Chgb expression in rat cells and knocking out Chgb in a mouse line results in smaller, less abundant LDCVs and decreased catecholamine uptake.2  In addition, they discovered that the extracellular presence of whole CHGB proteins, as well as CHGB fragments, is important for the regulation of catecholamine release.
Given the importance of CHGB in catecholamine storage and release, it is no wonder that its disruption has been implicated in multiple diseases of the neural and endocrine systems.  Of particular interest to the current Facebook community: in 2009, CHGB was found to be a susceptibility gene and modifier of onset of amyotrophic lateral sclerosis (ALS) in French and French-Canadian populations.3  Although this finding has not been confirmed nor replicated in other populations,4 CHGB remains a gene of interest in ALS risk and progression due to its interactions with ALS-related gene SOD1.5  CHGA and CHGB have also been associated with schizophrenia, epilepsy, Parkinson's disease, and Alzheimer's disease.6
References: