Even though the official deadline has passed, the informatics track at SLAS 2012 is still open to receiving additional submissions for potential podium and/or poster presentations. If you're interested in coming to San Diego in February 2012 for this fantastic conference, let's hear from you!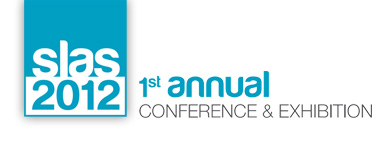 The informatics track will roughly focus on three areas: integrative genomics, terabyte-scale biology, and technologies for collaborative science. But even more important than the specific topic, we want to attract the best scientists and the most exciting science.
For those who aren't familiar, the Society for Laboratory Automation and Screening (SLAS) is a relatively new organization born out of the merger of the Society for Biomolecular Sciences (SBS) and the Association for Laboratory Automation (ALA). The SBS and ALA were the premiere organizations for screening and automation, and SBS promises to be the best of both worlds. Importantly for current and upcoming job seekers, the conference will feature a roughly 50/50 mix of industry and academic presenters.
If you're interested, get in touch with me by email or submit your abstract online. Note that early-stage scientists can also apply for travel support.