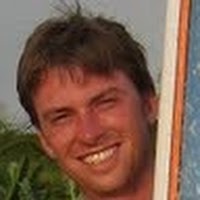 Assistant Professor of the
Department of Molecular and Experimental Medicine
The Scripps Research Institute
bgood
scripps
edu

Google Scholar
---
About my work
I am interested in understanding and building processes for creating and distributing knowledge.  In particular I am driven to enable the accumulation of useful knowledge about the human genome such that that knowledge can be applied to improve the human condition.  This drive has lead me on a path from cognitive science, through machine learning, to bioinformatics and most recently to 'community intelligence' or 'crowdsourcing'.  At Scripps I participate in the development of the following related projects:
Publications (pre 2013)
Google Scholar has taken over responsibility for updating this list for me.  See my profile there.
Education
Ph.D., Bioinformatics, University of British Columbia
MS, Evolutionary and Adaptive Systems, University of Sussex, Brighton, England
BS, Cognitive Science, University of California, San Diego
About me at play
I'm an avid, though not very talented, surfer and bodyboarder, cyclist, volleyball player, and child wrangler…
---
Recent Posts
[ttpv-recent auths='3′]