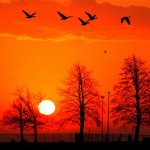 As we mentioned previously, BioGPS is migrating to a new institution and new servers. That migration has officially begun, starting with two items to announce here.
First, we've completed the first phase of migrating our user accounts. Existing BioGPS users previously agreed to a Terms of Use agreement with GNF. Since lawyers enjoy creating long legal documents, we now have a new Terms of Use corresponding to our new home at Scripps. In order to keep your BioGPS account, you must accept these new Terms of Use. All existing users should have received an email on how to migrate your account, or just log in to BioGPS to complete the process. Accounts not migrated by June 23 will automatically be deleted.
Second, we've migrated our blog to its new home at sulab.org/blog. Feel free to sign up for updates via RSS or email. SuLab.org will also be the future home of our lab website, so feel free to browse around.
Stay tuned for more updates on the migration in the coming weeks!