Just a quick update—a new mission has been launched.  This one is centered around galactosemia and oxidative stress.  Check it out today!
A huge thanks to everyone who contributed to finishing the mission on stress response and muscle weakness. You can investigate the knowledge networks of any completed mission by clicking on the 'toggle network' link on the mission page.
Check out the knowledge network you've built by contributing to the stress response and muscle weakness mission below!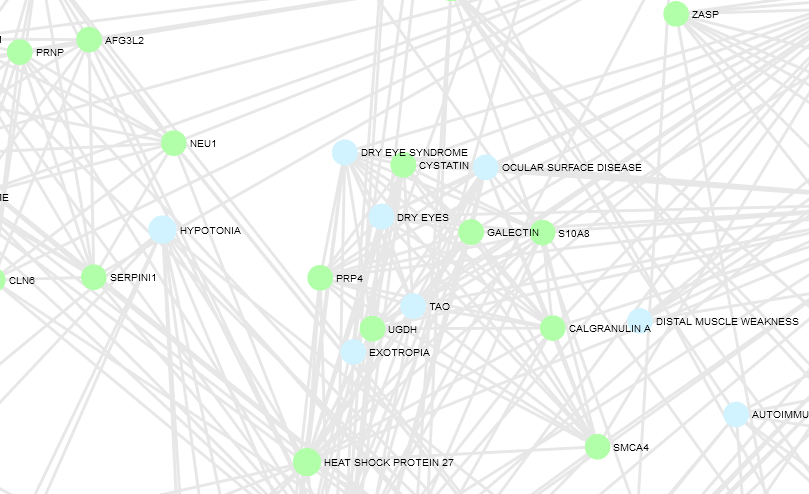 In case you didn't know, there are talk pages available for each doc. The talk page for a doc becomes available to you after you complete that doc.  Please don't hesitate to add your questions to the talk pages or to share your opinion on a talk page discussion.  This way, we all learn together!